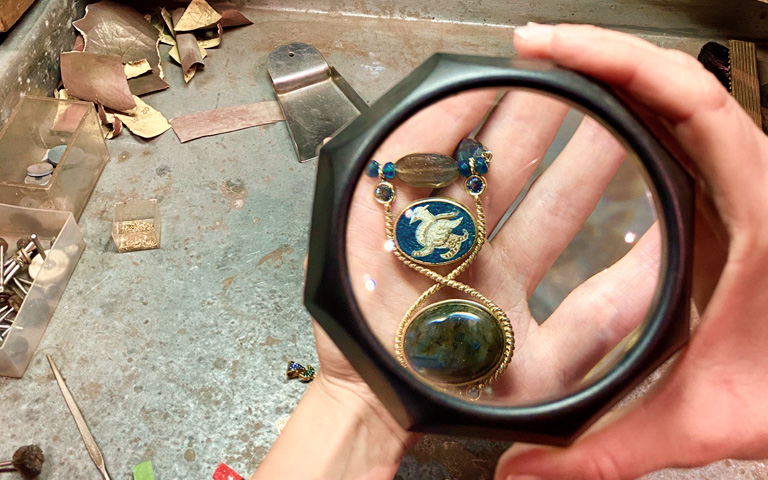 Frequently Asked Questions
The micromosaic technique requires care and attention. The jewelry shouldn't be in contact with water. If this happens, please dry immediately with papers towels and place the item on inducted heating surface. Avoid fire as well and hard knocks. The mosaic made by glass, could be damaged.
The micromosaic setting, composed by tiny pieces of glass, while wearing, could be tarnished holding some dust inside. It can be removed with a soft brush firstly dipped in soapy warm water, then washed and dried.
The company arranges insured shipping within EU. For extra EU shipping please contact the account department for quotations.
The merchandise, if available in stock, can be package and shipped within 7 days.
If the item is not available in stock, the company takes from 30 to 60 working days for producing it, negotiating all details directly with the customer.
Every jewel comes with a guarantee where it is possible to find a brief introduction about the technique, jewel details and year of production.
Le Sibille offer to all customers the care and restoration needed for the jewelry.
All items are Made in Italy and ethically produced.